Collection
SinStella
The World's purest crystal unprecedented in brilliance and shine and perfectly reflecting rainbow colors has been used for the outstanding SinStella rock crystals collection. With the bowl separated from the foot and the stem, implemented to bring the glass breakage to the minimum, it provides creative chefs and hosts with a tool for an extravagant presentation of food and drinks.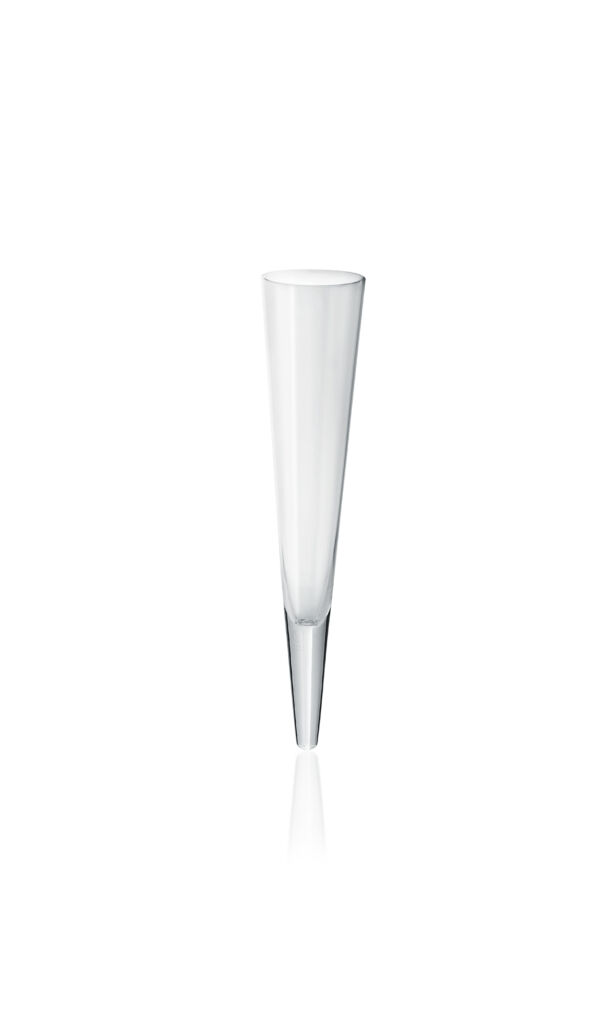 Extravagance
Few people drink champagne every day. Those who use it for special occasions to celebrate the most special moments can express this even better with SinStella. Who actually "lifts the glass" so far that it "leaves the ground"? Who enchants the room with rainbow-coloured reflections? Who makes the moment of magic even more magical? It is this extravagance that ensures the interchangeability of the glasses on the market for the "special something".
Innovation
The motivation behind the development of this special glass series was to avoid the expensive and non-ecological glass breakage. Who else has thought of something besides plastic glasses to solve this problem? Creating a totally new system of drinking and serving was just logical. So foot and stem are reinterpreted into a beautiful, small, heavy glass sculpture that carries the glass inputs. These perform numerous functions and are perfect for creative users.
Variety
Anyone who discovers the SinStella Base - that small, sparkling sculpture - has been already drawn to the table. This is subsequently playable. Mostly it starts with a glass of champagne in the Flute, an amuse bouche served in the Enterprise, or a sip of cold soup in the smallest glass - the Shot, an intermediate dish in the UFO or a selection of petit fours, .... the variety of usage of the SinStella glasses is almost unlimited.